Business Data Backup in NYC and Long Island
Eric Rintell, Versatile IT Manager Who Merges Technology and Vision for Clients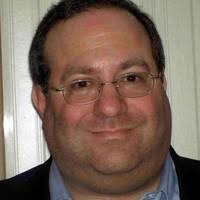 Knowledgeable, accomplished IT executive with over 15 years of experience, driving the development of complex enterprise systems supporting thousands of end users across multiple platforms and languages worldwide. Eric is a specialist in Business Data Backup NYC, has Strong leadership skills, with the ability to contributing financial management and technical skills to institutional vision.
Track record of leading major projects for global clients across multiple sectors, including insurance services, investment management, utility providers and pharmaceutical firms. Leverage industry methodologies such as Microsoft Operations Framework and Six Sigma to architect, execute and deliver projects on schedule.
What others have to say.
Mr. Rintell is one of the most knowledgeable people I've had the privilege of knowing since starting in IT 15 years ago. I have worked with him at several customers and the one constant is that with him on the team the results are always the same… success. Very detailed oriented thinks outside the box and always is willing to rapidly adapt to customer needs are some of what makes him a valuable asset to any team, customer or work he is involved with. I would not hesitate to work with him if our paths crossed again.
– Alfredo Marchena, Senior Consultant – Application Infrastructure at EMC
Core Competencies
Managed Services
Malware Protection
Office 365
Microsoft Azure
IT Strategy
Windows Server and Client
Microsoft Technologies
Infrastructure
Leadership
Excellent Communicator
We are ADA Compliant. For Access click the icon on the top right.