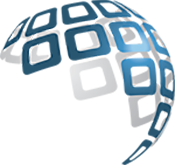 One of the greatest benefits of inviting Rintell Technologies into your organization is that you will have an experienced IT professional who understands not only the technical aspects of infrastructure and software implementation but someone who understands the needs of a business.
Our goal is not only to provide but also to educate. Information Technology is not a one size fits all solution, it is implementing expertise in areas that make your business run more efficiently while providing a safety net for your data so that your organization does not waste time and resources worrying about recovery should any type of disaster strikes.
Core Competencies
Managed Services
Disaster Recovery
Malware Protection
Office 365
Microsoft Azure
Windows Server and Client
Microsoft Technologies
Infrastructure
Leadership
Excellent Communicator
Managed IT Services
We offer a variety of IT managed services for a low monthly fee for your computers, mobile devices, servers, printers and networks. All managed IT services include proactive monitoring, software patching and telephone support.  Sample additional cost options include disaster recovery, administration, malware protection, cloud solutions and security.
Disaster Recovery
We will create a customized disaster recovery plan to protect your data from corruption. Disaster recovery can be on site, off site or in the cloud.  Your company data is your most valuable IT asset; hardware can be easily replaced but your data is your business and unique.
Malware protection
Protect your company data and hardware from hackers, trojans, "prying eyes," ransom and other threats.
Consulting
We provide IT expertise to help your company use technology more effectively. Our services include diagnosing current issues and advise on future technology direction and integration.  We offer more than break-fix solutions.
Cloud Solutions
We will help you to evaluate if a cloud move makes sense for your business. Our analysis will include your business needs, regulatory requirements, performance, security and ownership.  When moving from on premises to cloud based computing, our services include cloud migration, configuration, disaster recovery and security.
Schedule a Booking
The best way to let us help you and your organization is first shedule a booking We'll go over your needs, and develop a plan to move ahead. What have you got to lose.